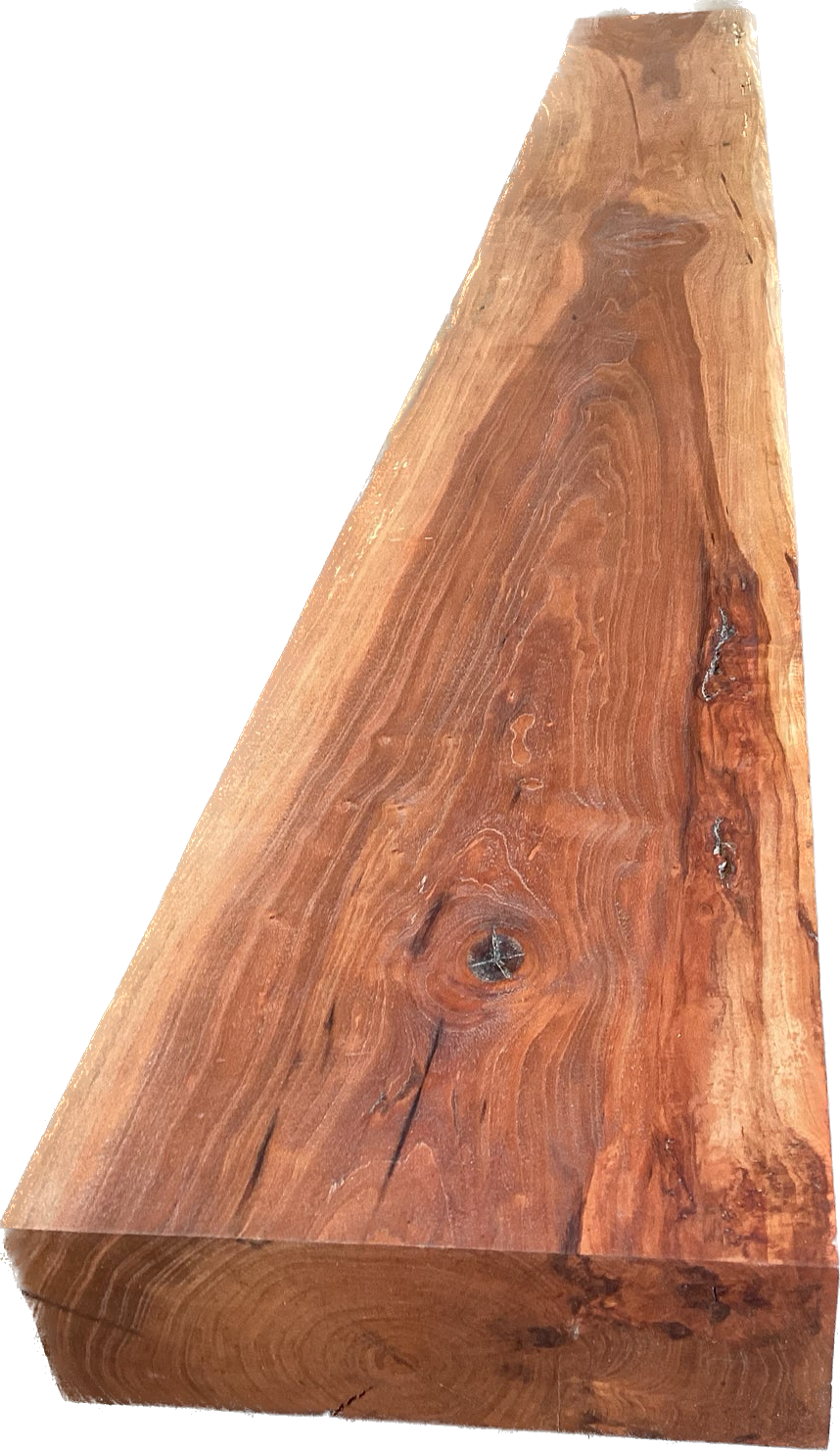 Cherry Mantels
   Cherry (Prunus serotina) is unique among the world's cabinet woods in that it is the only major timber belonging to the Rose family (Rosaceae). This is a bit surprising given the large size of the family and its substantial economic importance. There are more than 3,500 species in the Rose family spread throughout the Northern Hemisphere, and many of its genera produce trees.

   American Black Cherry is a pioneer species. In the Midwest, it is seen growing mostly in old fields with other sunlight-loving species, such as black walnut, black locust, and hackberry. It is a moderately long-lived tree, with ages of up to 258 years known, though it is prone to storm damage, with branches breaking easily; any decay resulting, however, only progresses slowly. It is well known to proliferate in the Allegheny National Forest region of northwest Pennsylvania.

   Cherry has a pale yellowish sapwood and a darker heartwood. The wood's color deepens to its characteristic reddish brown, almost mahogany-like color when exposed to the sun. The sapwood never darkens to the same color of the heartwood. Cherry often shows a waving curly figure when finished. Heartwood can have dark spots or fine black lines that are actually gum pockets, that pose added challenges in finishing. The tangential shrinkage can be twice the radial shrinkage making warping a problem if drying is hurried. Once cherry has been dried properly, though, it is a relatively stable wood. It is as strong as maple but only about 2/3rds as hard. Often maple is stained to look like cherry in furniture components that require a more dense wood.

   In cabinetmaking, cherry is rated one of the favorites because of its beauty and versatility it has warmth, personality and charm. As a craftwood it cuts, stains and sands beautifully, which makes it a woodworkers material of choice. American black cherry is widely used for paneling and as a veneer, burial caskets and other specialty items such as gunstocks, tobacco pipes, musical instruments, wood turning, carvings, etc. It is only moderately durable for outdoor projects.

   Cherry is known as being one of the best all-around woods for workability. It is stable, straight-grained, and machines well. The only difficulties typically arise if the wood is being stained, as it can sometimes give blotchy results due to its fine, closed pores. This problem can be easily overcome through the use of readily available pre-stain conditioners.
Botanical Name


Prunus serotina
Origin
Eastern North America
Janka Hardness
950 lbf
Average Dried Weight
35 lbs/ft3
Workability
Cherry is one of the best all-around woods for workability. It is stable, straight-grained, and machines well. The only difficulties are staining, as it can sometimes give blotchy results.
Related Species
Apricot

 

(Prunus armeniaca)
Plum

 

(Prunus domestica)
Sweet Cherry

 

(Prunus avium)
1 available
Pickup available at 4050 Old Cornelia Hwy
Cherry Mantels
#2-104''x10''x4''
4050 Old Cornelia Hwy
4050 Old Cornelia Hwy
Gainesville GA 30507
United States
Wood Calculator Section
Need Help Figuring out how much you need ?
One Board foot = 144 Cubic Inches
Example: If you need a piece of wood 12 inches wide, 1 inch thick and 24 inches long, that is equal to 2 board feet.

12 inches x 1 inch x 24 inches = 288 inches. 288/ 144 = 2 board feet