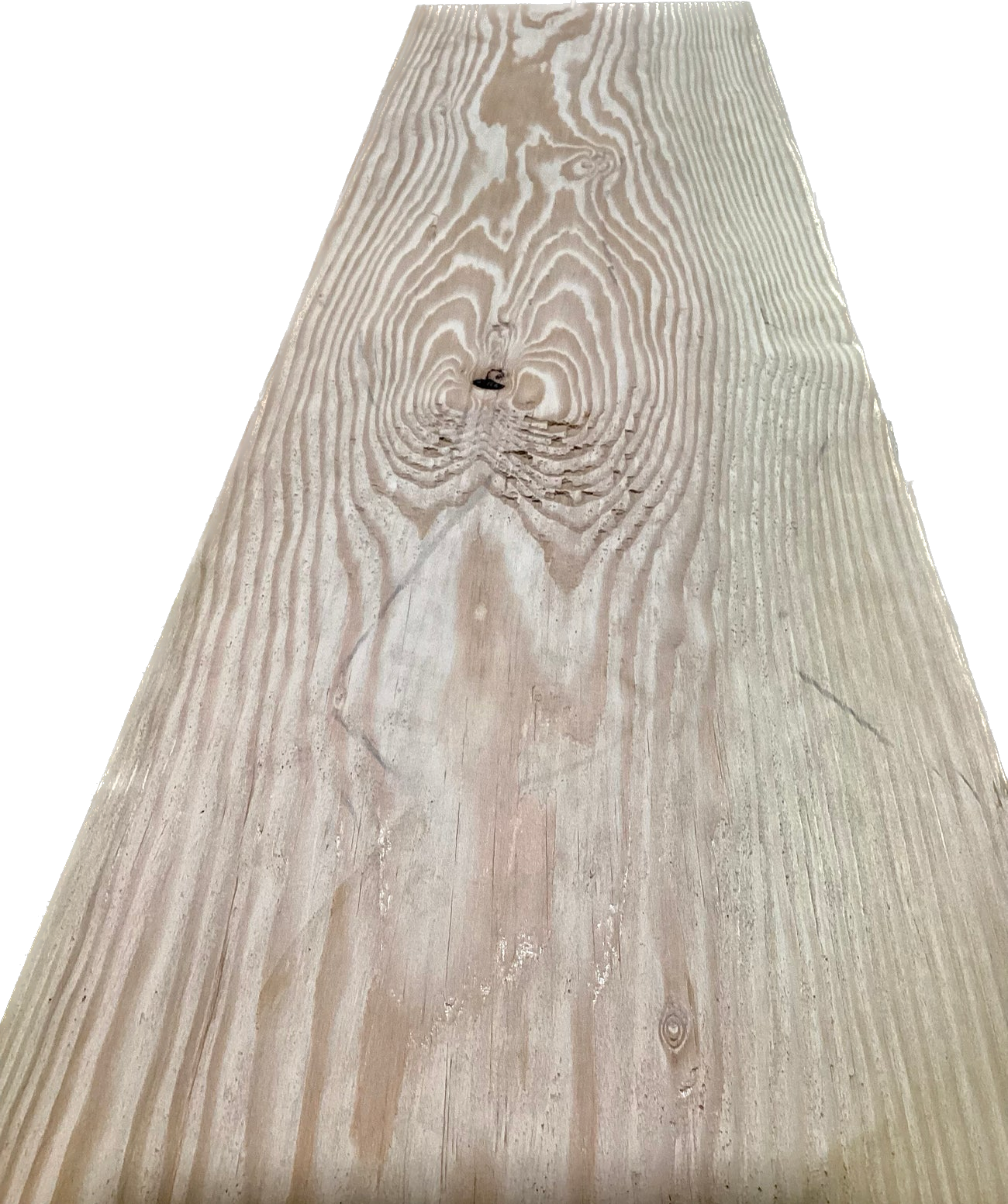 Douglas Fir 4/4, 8/4, and 8/4 Wide
Common Name: Douglas-Fir(Pseudotsuga menziesii)
Douglas Fir grows in Western North America and the trees grow 200-250 ft tall, 5-6 ft trunk diameter, and has an average dried weight of 32 lbs/ft. 
Janka Hardness: 620 lbf 
The color can vary in color based upon age and location of tree. Usually a light brown color with a hint of red and/or yellow, with darker growth rings.  In quartersawn pieces, the grain is typically straight and plain. In flatsawn pieces, (typically seen in rotary-sliced veneers), the wood can exhibit wild grain patterns.Grain is generally straight, or slightly wavy. Medium to coarse texture, with moderate natural luster.
57 board feet available
Pickup available at 4050 Old Cornelia Hwy
Douglas Fir 4/4, 8/4, and 8/4 Wide
4/4
4050 Old Cornelia Hwy
4050 Old Cornelia Hwy
Gainesville GA 30507
United States
Wood Calculator Section
Need Help Figuring out how much you need ?
One Board foot = 144 Cubic Inches
Example: If you need a piece of wood 12 inches wide, 1 inch thick and 24 inches long, that is equal to 2 board feet.

12 inches x 1 inch x 24 inches = 288 inches. 288/ 144 = 2 board feet