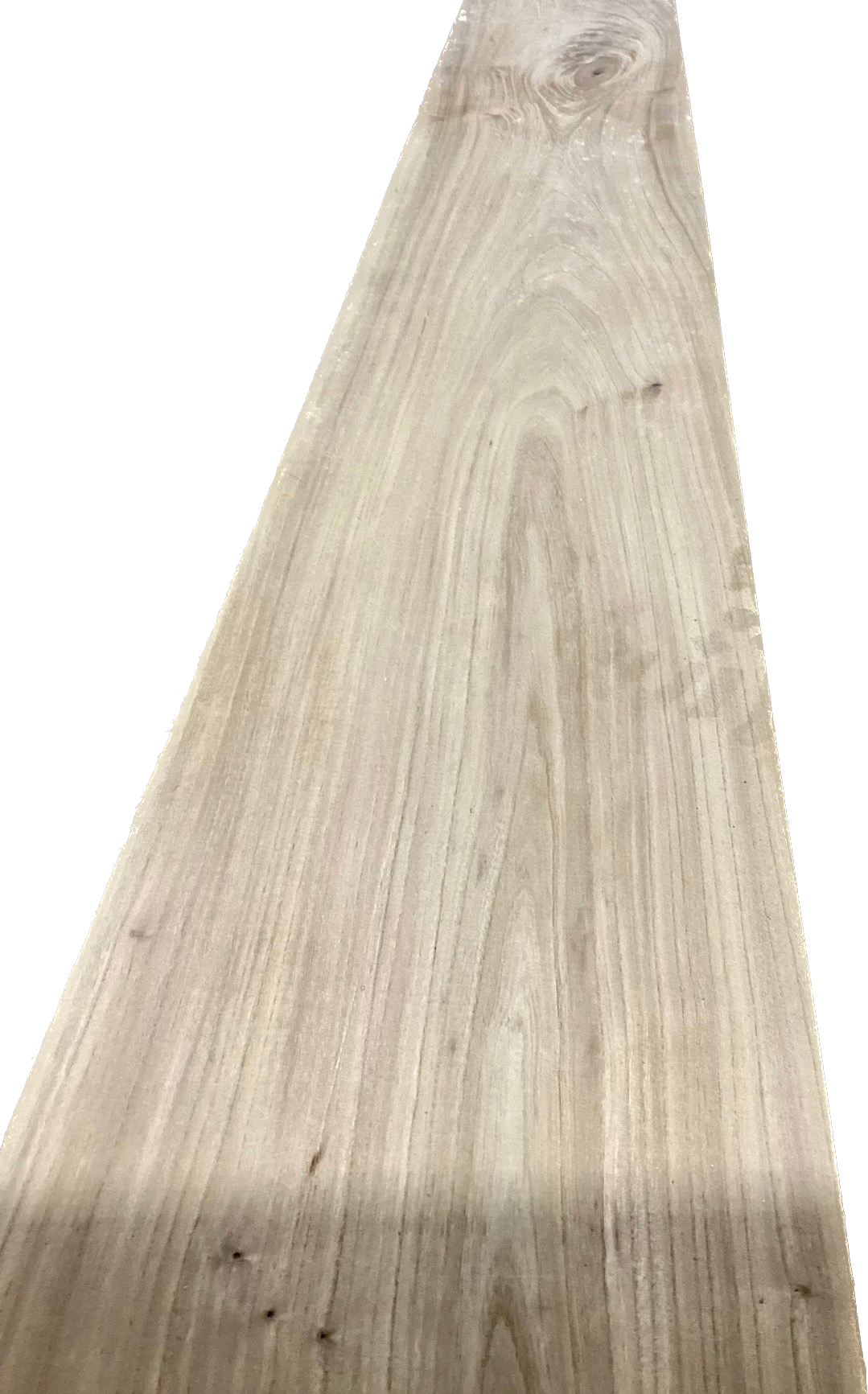 Elm: Red 4/4, 8/4
Common name: Red Elm, Slippery Elm, Soft Elm (Ulmus rubra)
Found: Eastern to Midwest United States with a tree size of 50-80 ft tall, 2-3 ft trunk diameter, and an average dried weight of 38 lbs/ft.
Heartwood is light to medium reddish brown. Paler sapwood is usually well defined. Can be a challenge to work because of interlocked grain, especially on quartersawn surfaces. Planing can cause tearout and/or fuzzy surfaces. Poor dimensional stability. Glues, stains, and finishes well. Responds well to steam bending, and holds nails and screws well.
219 board feet available
Pickup available at 4050 Old Cornelia Hwy
4050 Old Cornelia Hwy
4050 Old Cornelia Hwy
Gainesville GA 30507
United States
Wood Calculator Section
Need Help Figuring out how much you need ?
One Board foot = 144 Cubic Inches
Example: If you need a piece of wood 12 inches wide, 1 inch thick and 24 inches long, that is equal to 2 board feet.

12 inches x 1 inch x 24 inches = 288 inches. 288/ 144 = 2 board feet