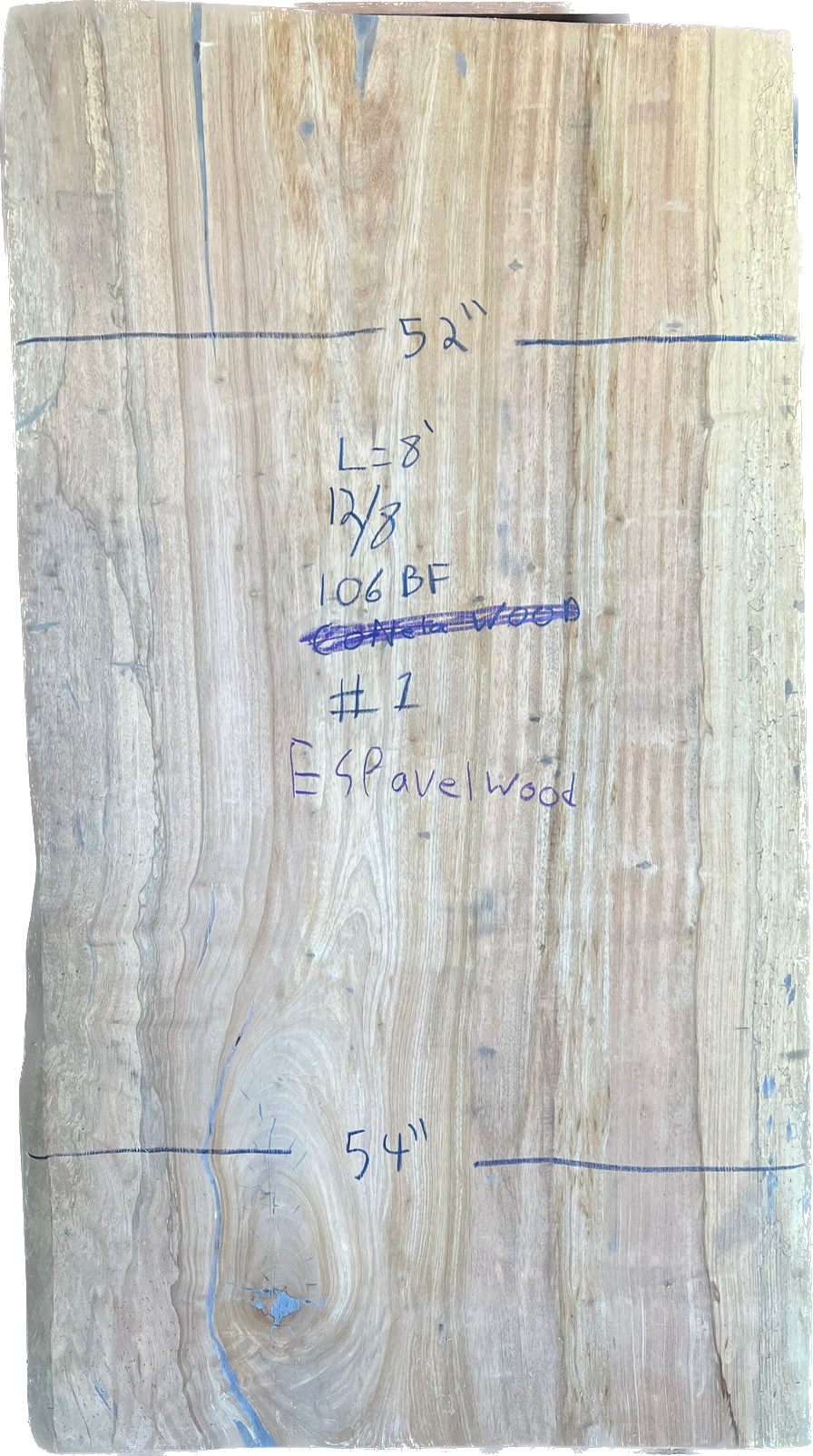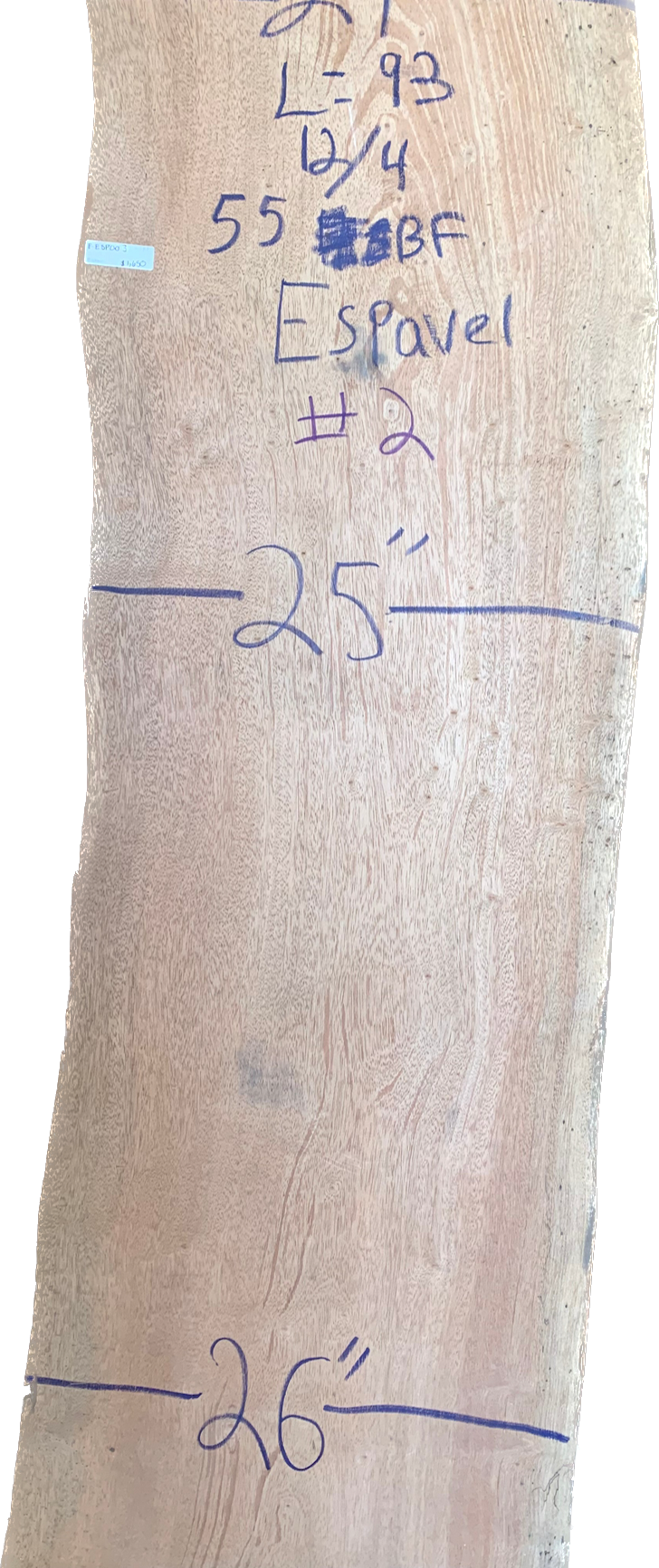 Espavel Slabs
The Espavel tree is common in the tropical and subtropical dry broadleaf forests of Central and South America.  
Our Espavel live edge slab is an exotic wood come from Costa Rica. As far as the color and appearance, heartwood is golden brown, sometimes with a yellow or green hue, darkening to reddish brown with age. Wide, lighter-colored sapwood range from gray to light pink. Quartersawn surfaces have a ribbon-stripe appearance due to interlocked grain.
1 available
Pickup available at 4050 Old Cornelia Hwy
4050 Old Cornelia Hwy
4050 Old Cornelia Hwy
Gainesville GA 30507
United States
Wood Calculator Section
Need Help Figuring out how much you need ?
One Board foot = 144 Cubic Inches
Example: If you need a piece of wood 12 inches wide, 1 inch thick and 24 inches long, that is equal to 2 board feet.

12 inches x 1 inch x 24 inches = 288 inches. 288/ 144 = 2 board feet