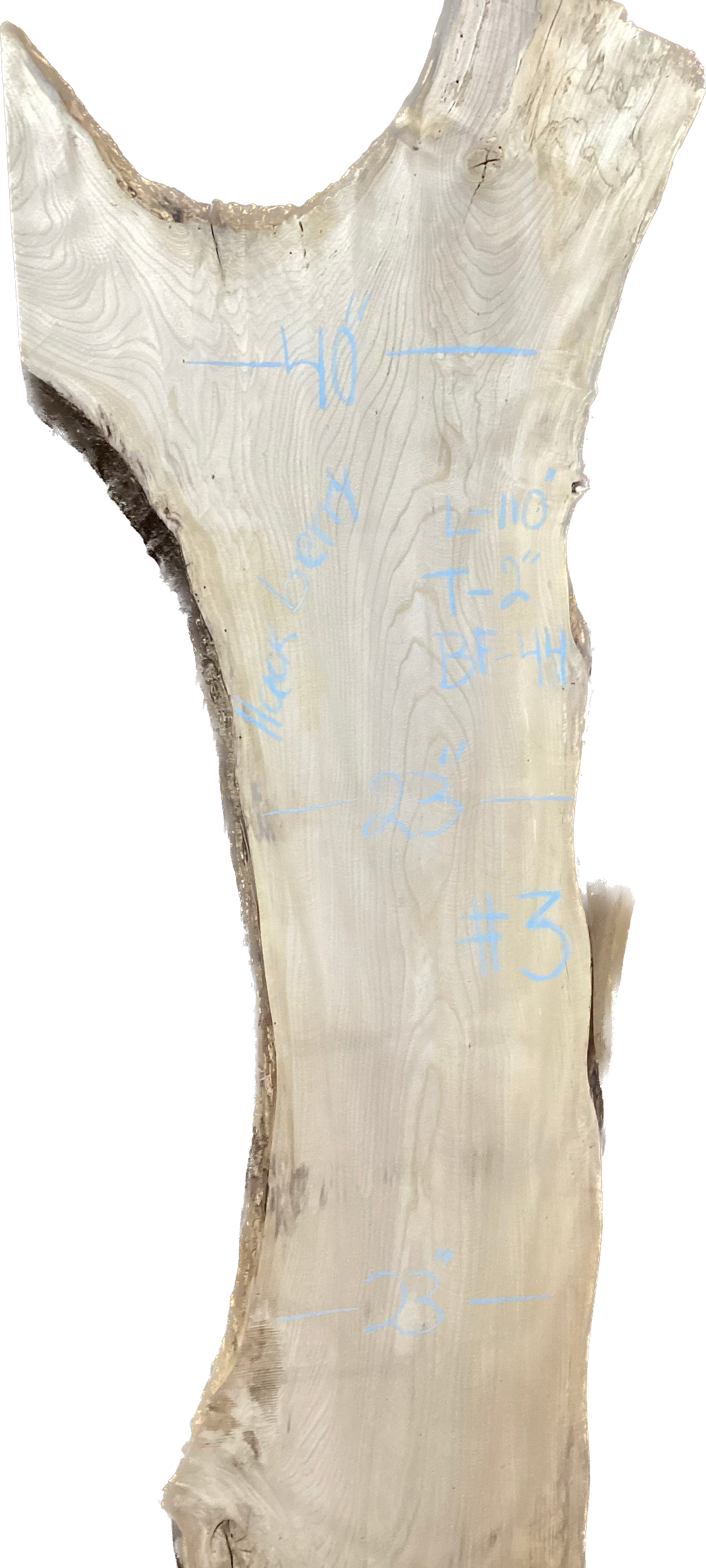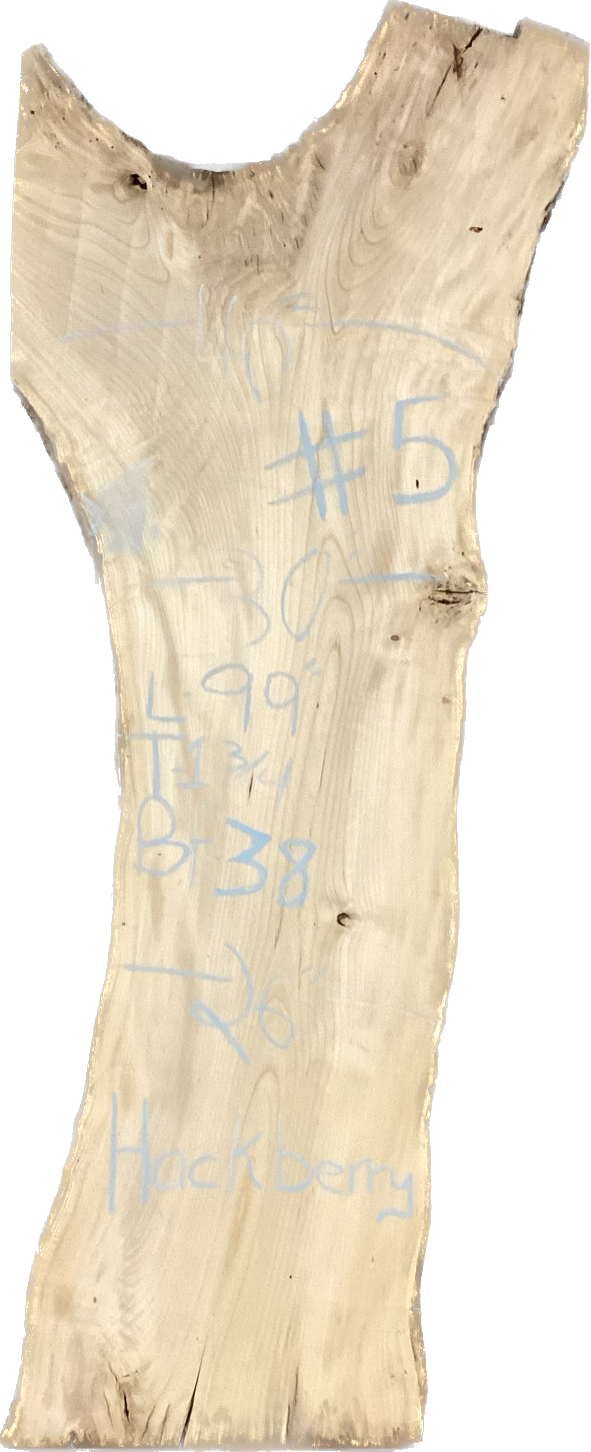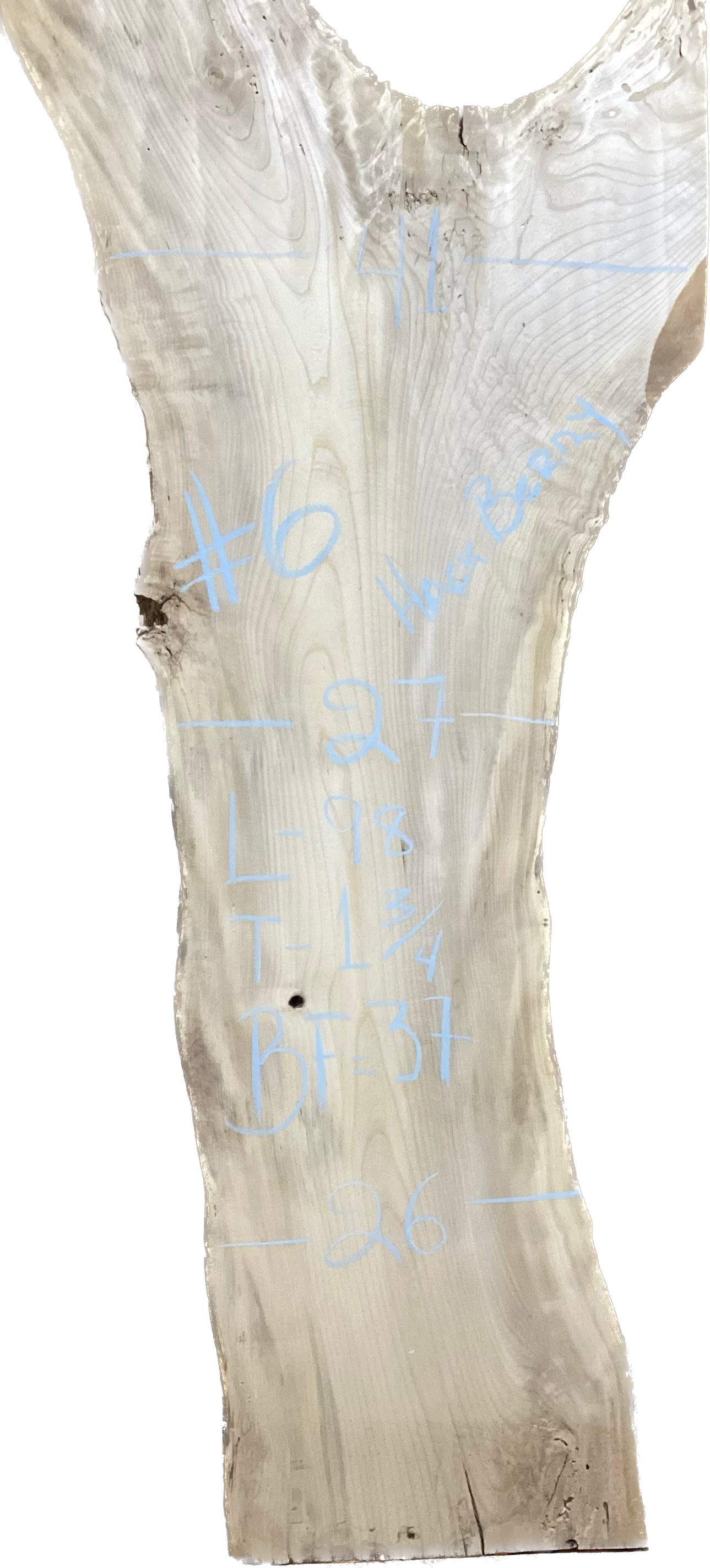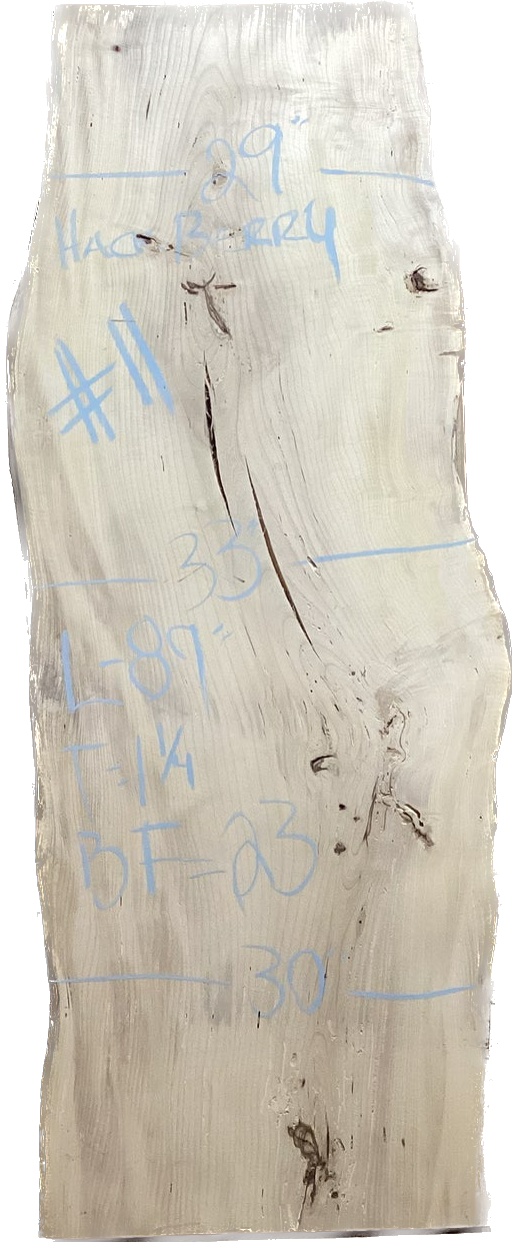 Hackberry 8/4 Slabs
   Hackberry (Celtis occidentalis, Celtis laevigata) closely resembles Ash; anatomically, however, it's closest to elm (Ulmus spp.), with the pores arranged in wavy tangential bands characteristic of the elms. Hackberry is considered to among the very best woods for steam bending among hardwoods native to the United States and Canada.

   This lumber group is composed of two species that cannot be separated once they are processed into lumber or veneer:

   Hackberry (Celtis occidentalis L.) ranges from the Great Plaines to the east coast and from the Great Lakes states to central Tennessee and Arkansas. It is easily recognized by its very warty bark. Hackberry prefers moist, well-drained soil but will grow on limestone outcrops and other droughty areas. It is usually a scattered tree in the forest or more concentrated in old fence rows and at the edge of woods.

   Sugarberry (Celtis laevigata Willd.) is the southern counterpart to hackberry. It ranges from Virginia to southern Florida and west to the Rio Grande and north to southern Illinois and Indiana. Sugarberry is a southern bottomland species, and the bark is less warty.

   Hackberry wood is light yellow; heavy, soft, and coarse-grained.  Heartwood is light brown to gray. Wide sapwood is a contrasting light yellow. Hackberry is susceptible to blue-gray fungal staining if not processed promptly.


Botanical Name


Celtis occidentalis, Celtis laevigata
Origin
Eastern North America
Janka Hardness
880 lbf
Average Dried Weight
37 lbs/ft3
Workability
Works well with both hand and machine tools, sections with interlocked grain can pose challenges in machining. Responds superbly to steam bending. Glues, turns, stains,

 
1 available
Pickup available at 4050 Old Cornelia Hwy
Hackberry 8/4 Slabs
Slab 1
4050 Old Cornelia Hwy
4050 Old Cornelia Hwy
Gainesville GA 30507
United States
Wood Calculator Section
Need Help Figuring out how much you need ?
One Board foot = 144 Cubic Inches
Example: If you need a piece of wood 12 inches wide, 1 inch thick and 24 inches long, that is equal to 2 board feet.

12 inches x 1 inch x 24 inches = 288 inches. 288/ 144 = 2 board feet