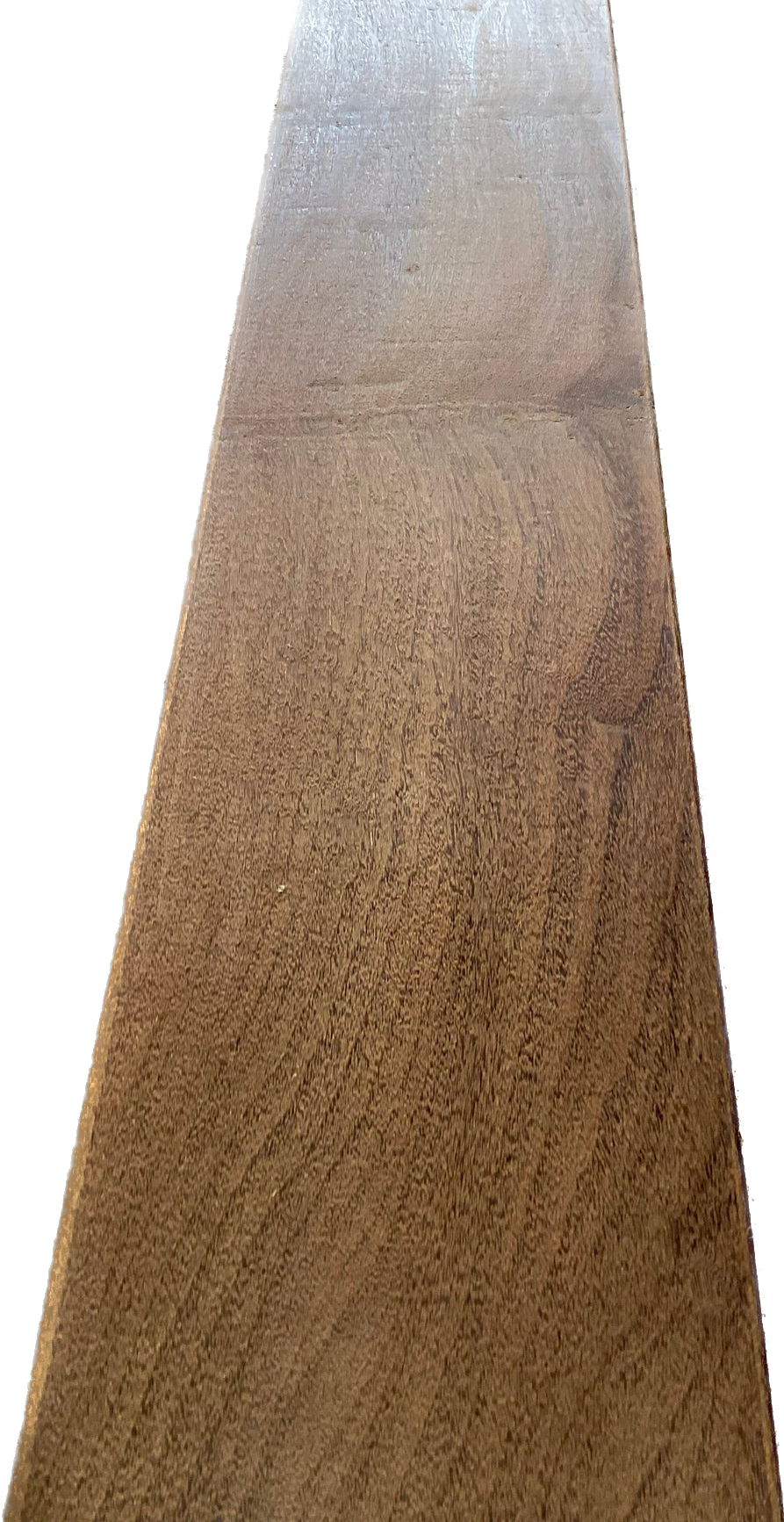 Ipe 4/4 (per board)
Common name: Ipe, Brazilian Walnut, Lapacho (Handroanthus spp)
Found in the Tropical Americas (Central and South America); also farmed commercially. The tree size is 100-130 ft tall, 2-4 ft  trunk diameter and the average dried weight is 69 lbs/ft. Janka hardiness is 3,510 lb.
Heartwood can vary in color from reddish brown, to a more yellowish olive brown or darker blackish brown; sometimes with contrasting darker brown/black stripes. In certain species, there are powdery yellow deposits within the wood. Ipe can be difficult to distinguish visually from Cumaru, another dense South American timber, though Ipe tends to be darker, and lacks the subtle yet characteristic vanilla/cinnamon scent while being worked.
2 board feet available
Pickup available at 4050 Old Cornelia Hwy
4050 Old Cornelia Hwy
4050 Old Cornelia Hwy
Gainesville GA 30507
United States
Wood Calculator Section
Need Help Figuring out how much you need ?
One Board foot = 144 Cubic Inches
Example: If you need a piece of wood 12 inches wide, 1 inch thick and 24 inches long, that is equal to 2 board feet.

12 inches x 1 inch x 24 inches = 288 inches. 288/ 144 = 2 board feet