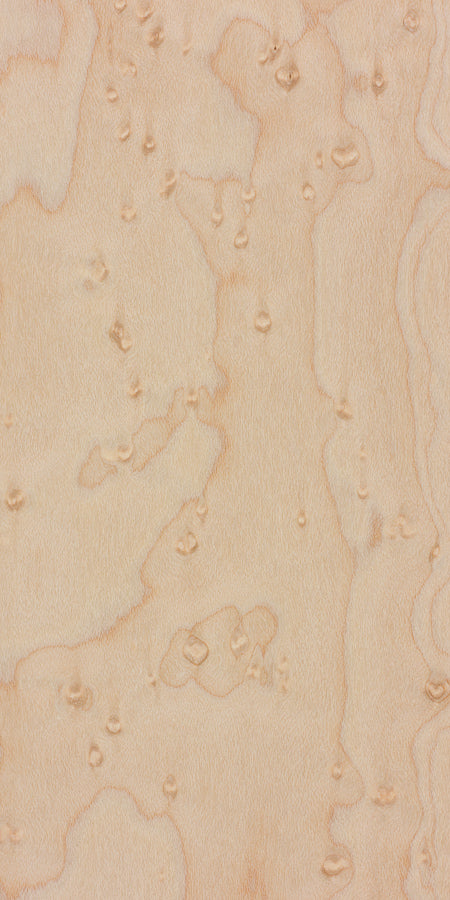 Maple: Birds Eye
Common Name: Birdseye maple, bird's eye maple
Not a distinct species of maple; considered a growth/grain anomaly. Although rare exceptions exist, birdseye maple is almost exclusively harvested from hard maple in Northeastern North America. It has an average dried weight of 44.0 lbs/ft.
Janka Hardness: 1,450 lb
Comments: Called birdseye maple (sometimes written out as bird's eye) because the tiny knots in the grain resemble small bird's eyes. The figure is reportedly caused by unfavorable growing conditions for the tree. The tree attempts to start numerous new buds to get more sunlight, but with poor growing conditions the new shoots are aborted, and afterward a number of tiny knots remain.
Birdseye maple is frequently sold in veneer form, but solid lumber is available as well. Being tiny knots, the birdseye figure is most noticeable and pronounced on flatsawn pieces of lumber. 
Pickup currently unavailable at 4050 Old Cornelia Hwy
4050 Old Cornelia Hwy
4050 Old Cornelia Hwy
Gainesville GA 30507
United States
Wood Calculator Section
Need Help Figuring out how much you need ?
One Board foot = 144 Cubic Inches
Example: If you need a piece of wood 12 inches wide, 1 inch thick and 24 inches long, that is equal to 2 board feet.

12 inches x 1 inch x 24 inches = 288 inches. 288/ 144 = 2 board feet