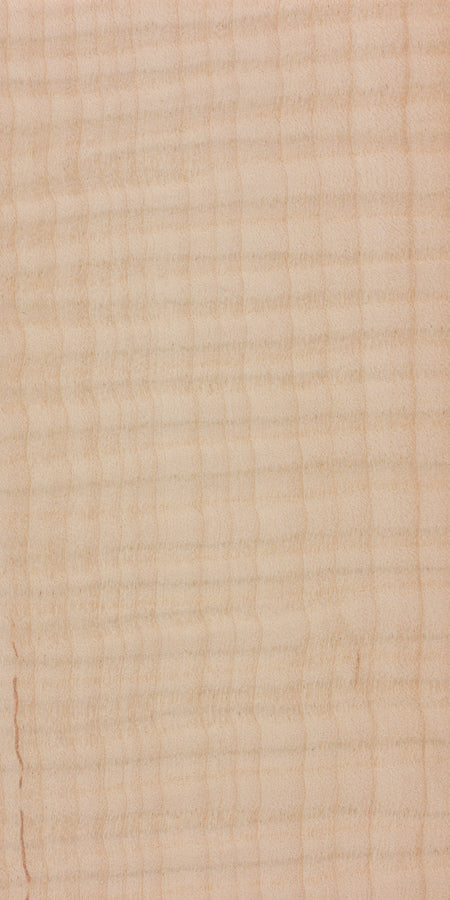 Maple: Tiger/Curly 4/4 and 8/4
Common Name: Curly maple, fiddleback maple, tiger maple, flamed maple, rippled maple. This is not a distinct species of maple. Curly maple is considered a grain pattern that can be found in nearly all Acer species. Its primarily temperate regions in the Northern Hemisphere and has an average dried weight of 30.2 to 44.0 lbs/ft depending on species.
Janka Hardness: 700 to 1,450 lbf (6,450 N) depending on species
This gets its name from the ripples in the grain pattern create a three dimensional effect that appears as if the grain has "curled" along the length of the board. It's also referred to as fiddleback maple, in reference to its historic use for the backs and sides of violins.
Pickup currently unavailable at 4050 Old Cornelia Hwy
Maple: Tiger/Curly 4/4 and 8/4
4/4
4050 Old Cornelia Hwy
4050 Old Cornelia Hwy
Gainesville GA 30507
United States
Wood Calculator Section
Need Help Figuring out how much you need ?
One Board foot = 144 Cubic Inches
Example: If you need a piece of wood 12 inches wide, 1 inch thick and 24 inches long, that is equal to 2 board feet.

12 inches x 1 inch x 24 inches = 288 inches. 288/ 144 = 2 board feet