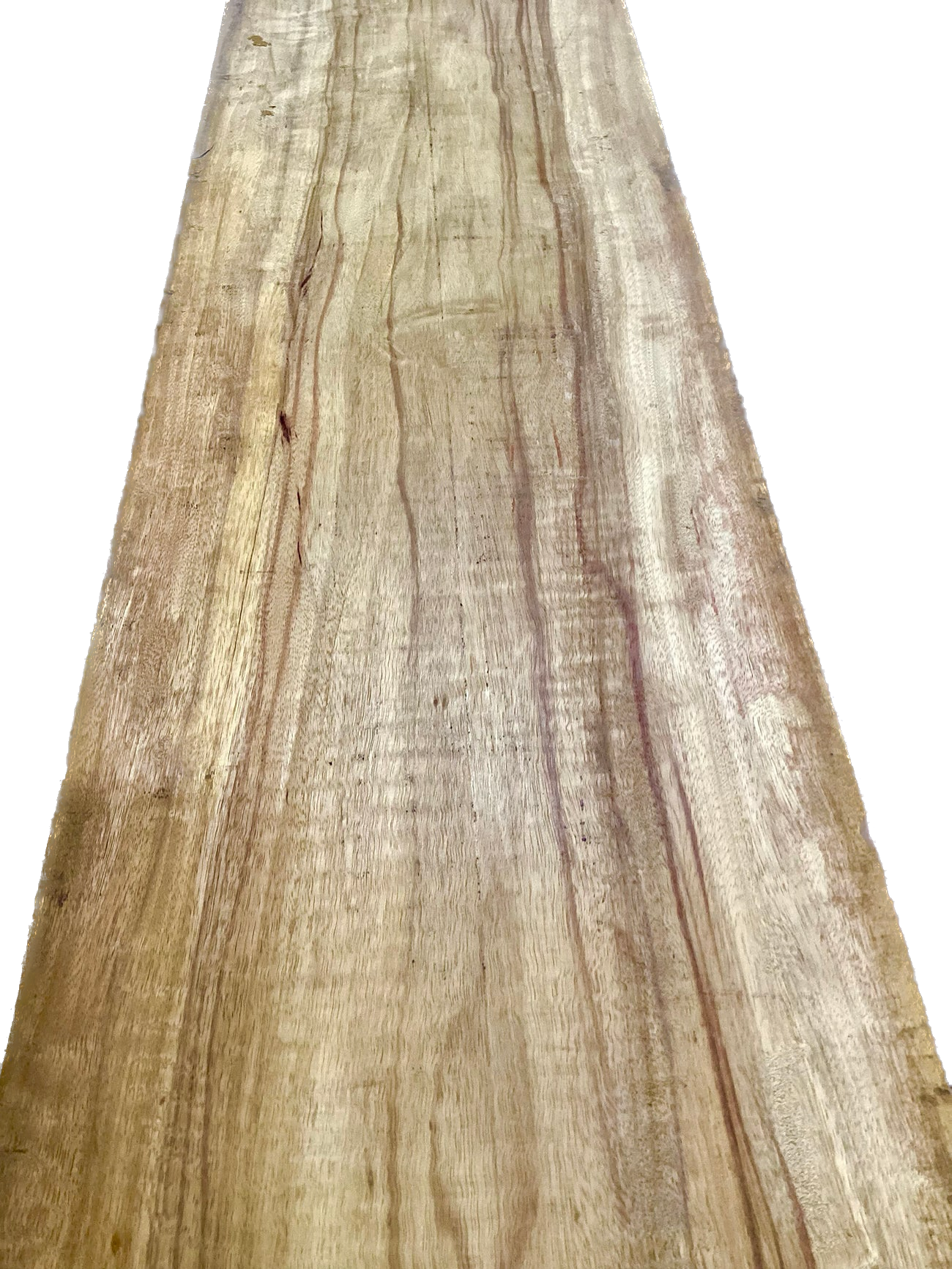 Nargusta 4/4
   Nargusta (Terminalia amazonia) is a fast-growing, tall tree, reaching 100 to 120 feet in height in the natural forest, with older specimens sometimes reaching 140 feet, with a trunk of 3 to 4 feet in diameter. The tree may have a long clear symmetrical bole of 60 to 70 feet above a strong buttress. Because of its beauty, nargusta is used for furniture and cabinet work, boat building, turnery, flooring, interior trim, doors. It is similar in strength to oak and therefore also used in heavy construction.

   The heartwood is resistant to decay and is rated as medium to high. It is reported to be resistant to dry-wood termites, but susceptible to attack by subterranean termites and powder post beetle.

   The natural growth range of the species is reported to extend from southern Mexico southward through Central America and into northern South America to Brazil and Peru.

   Nargusta is generally considered difficult to work by hand, because of its hardness and blunting affect. However, straight-grained sections are more workable and yield excellent results from machining. Fasteners hold well, but gluing capability is poor.

Botanical Name


Terminalia amazonia
Origin
Mexico to Brazil
Janka Hardness
1,750 lbf
Average Dried Weight
49 lbs/ft3
Workability
Can be difficult to work due to interlocked grain, resulting in tearout. Wood with straight grain has better working characteristics. Glues and finishes well.
Related Species
Idigbo

 

(Terminalia ivorensis)
Indian Laurel

 

(Terminalia elliptica)
Indian Silver Greywood

 

(Terminalia bialata)
Limba

 

(Terminalia superba)
15 board feet available
Pickup available at 4050 Old Cornelia Hwy
4050 Old Cornelia Hwy
4050 Old Cornelia Hwy
Gainesville GA 30507
United States
Wood Calculator Section
Need Help Figuring out how much you need ?
One Board foot = 144 Cubic Inches
Example: If you need a piece of wood 12 inches wide, 1 inch thick and 24 inches long, that is equal to 2 board feet.

12 inches x 1 inch x 24 inches = 288 inches. 288/ 144 = 2 board feet