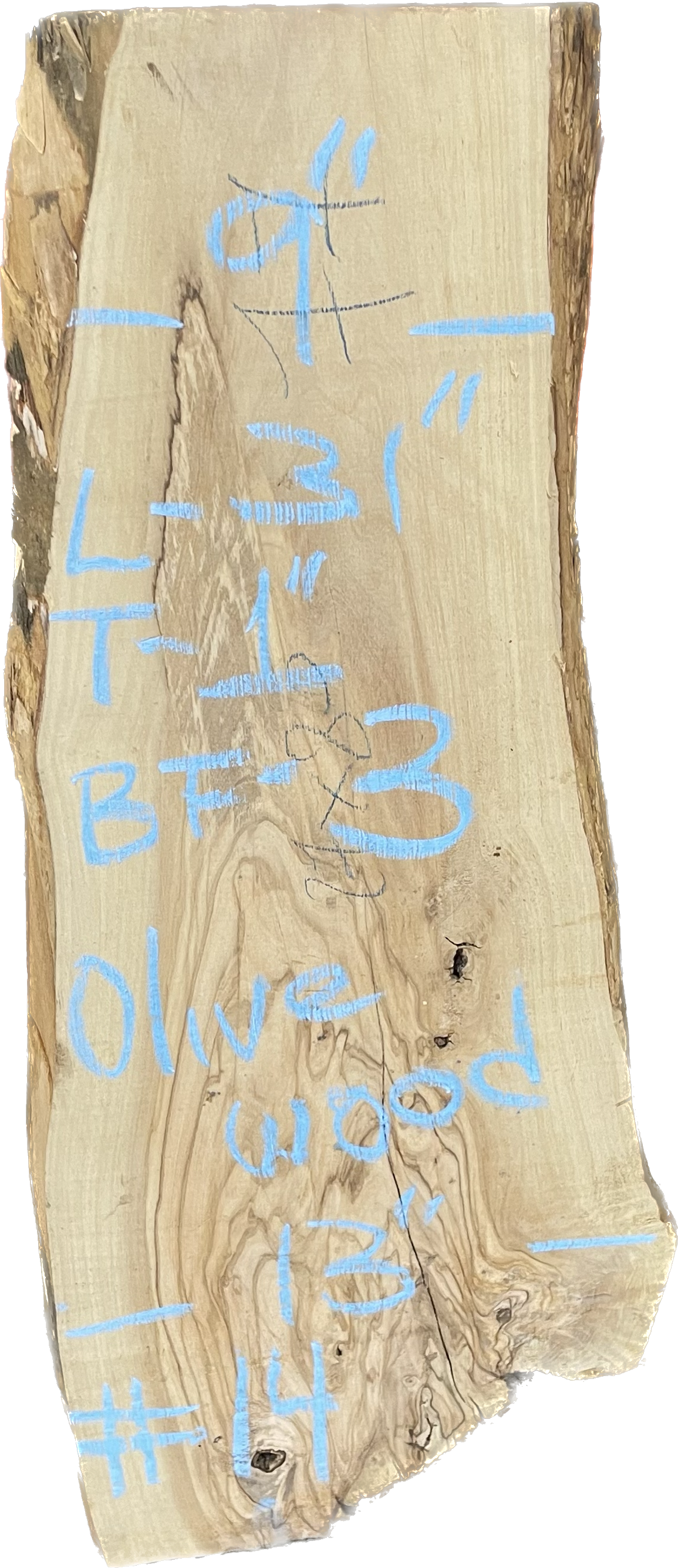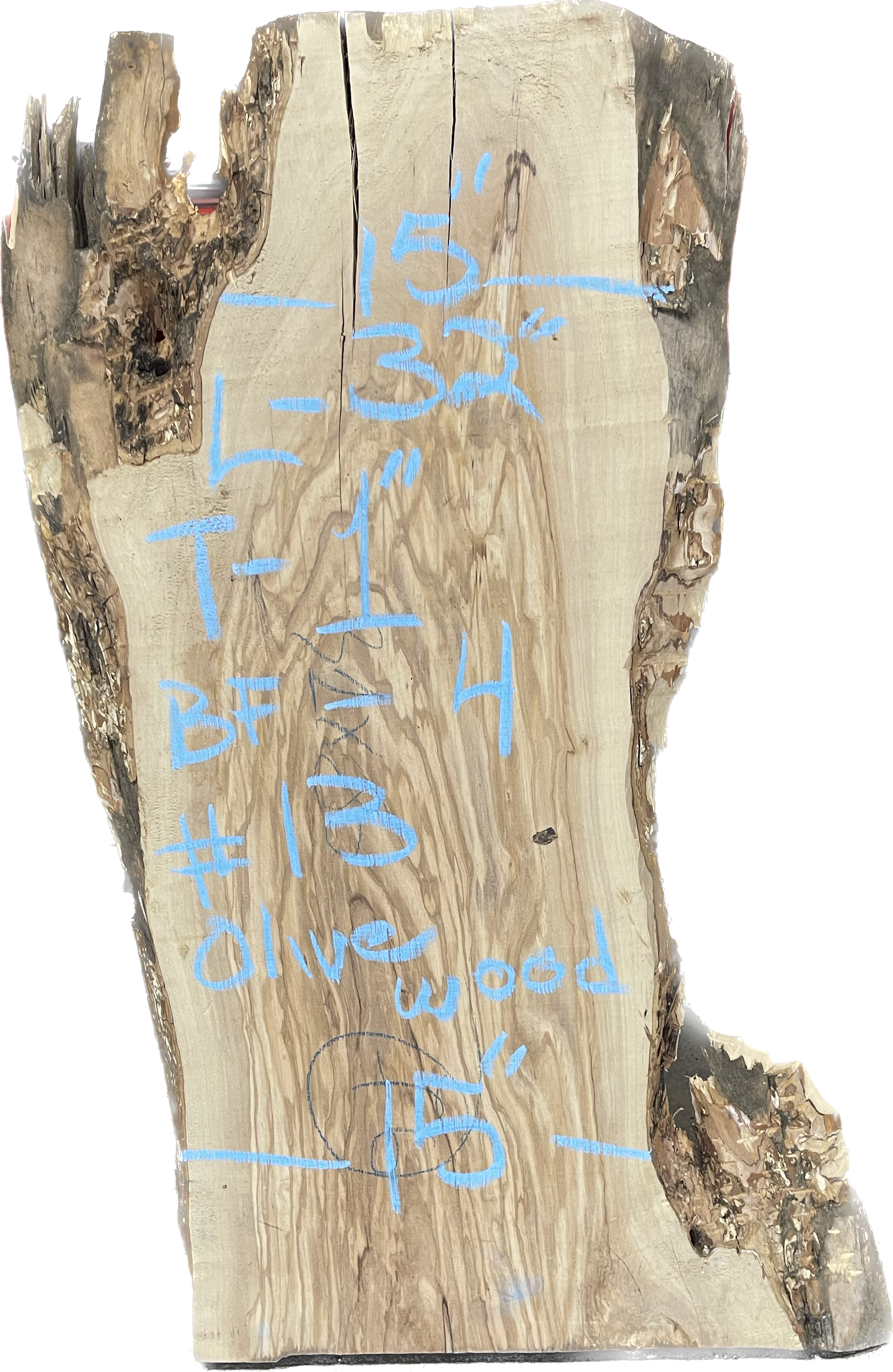 Olive Wood Slabs
Common Name: Olive(Olea spp. or Olea europaea, O. capensis)
It is found in Europe and eastern Africa with a tree size of 25-50 ft tall, 3-5 ft trunk diameter and an average dried weight of 62 lbs/ft.
Janka Hardness: 2,700 lbf 
Olive is a cream or yellowish brown, with darker brown or black contrasting streaks. Color tends to deepen with age. Olive is somtimes figured with curly or wavy grain, burl, or wild grain. Grain may be straight, interlocked, or wild. Fine uniform texture with moderate natural luster.
1 board feet available
Pickup available at 4050 Old Cornelia Hwy
4050 Old Cornelia Hwy
4050 Old Cornelia Hwy
Gainesville GA 30507
United States
Wood Calculator Section
Need Help Figuring out how much you need ?
One Board foot = 144 Cubic Inches
Example: If you need a piece of wood 12 inches wide, 1 inch thick and 24 inches long, that is equal to 2 board feet.

12 inches x 1 inch x 24 inches = 288 inches. 288/ 144 = 2 board feet