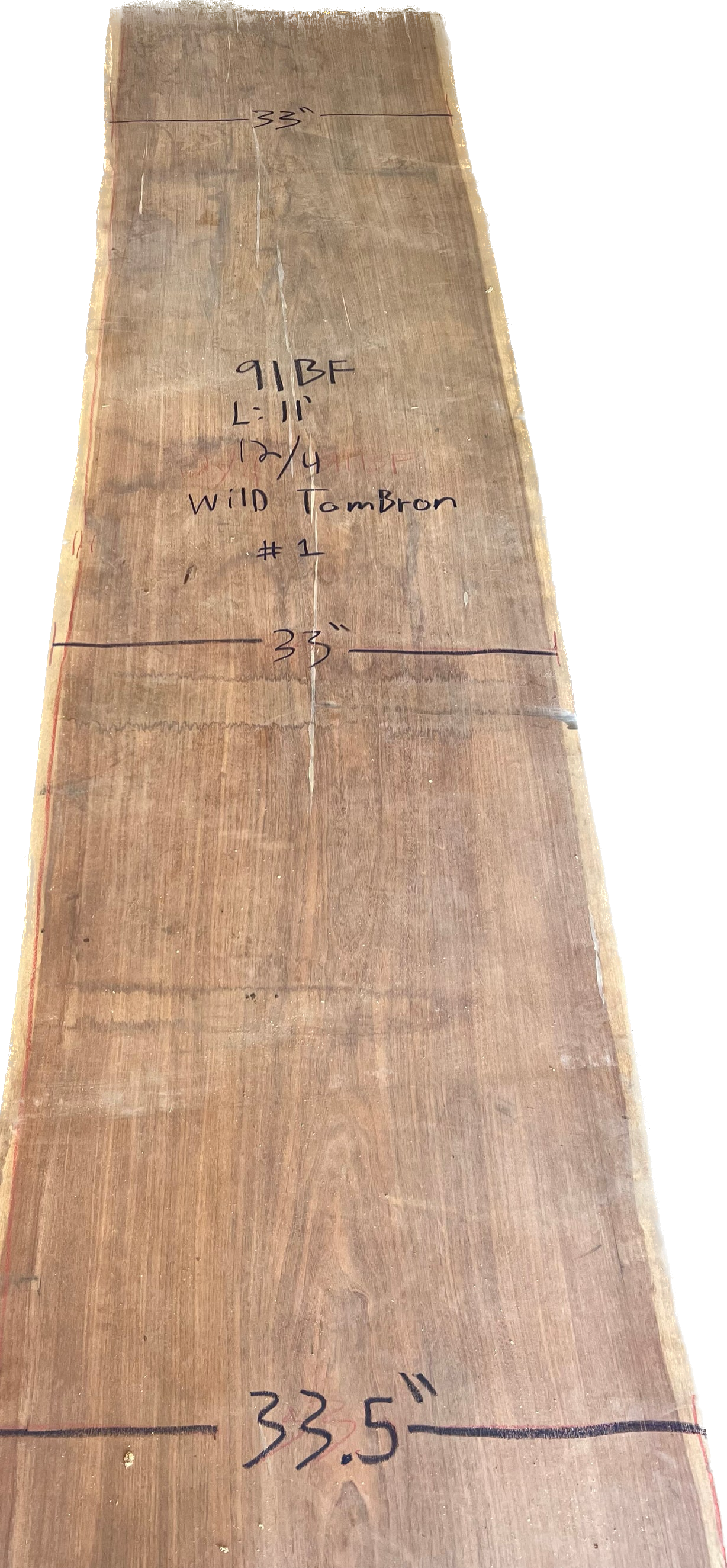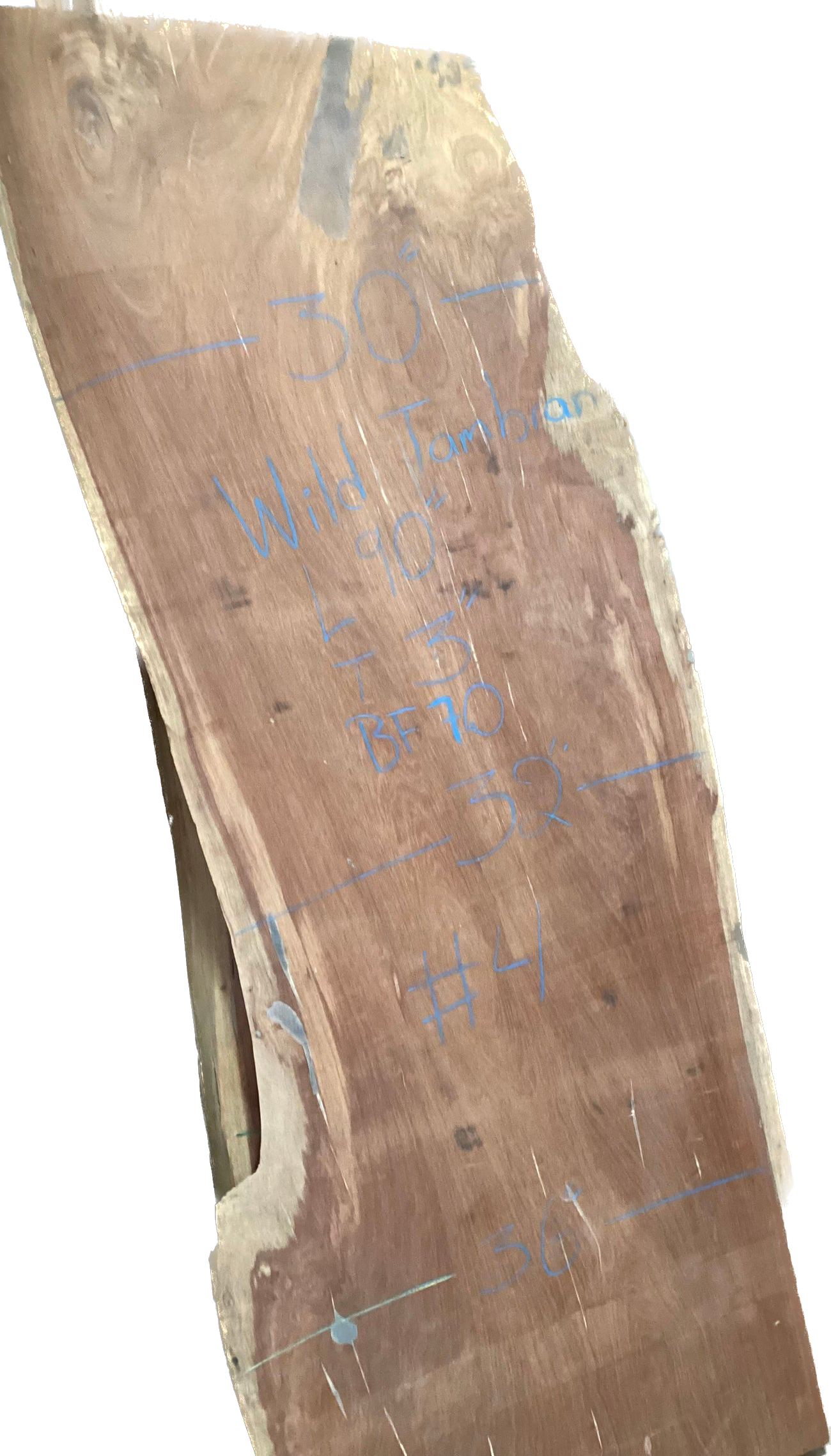 Wild Tambran Slabs
Wild Tambran, grows in Central America's tropical rain forest.
Our Wild Tambran live edge slabs come from Costa rica, this is a exotic beautiful hardwood that is highly valued. It is typically a rich, reddish-brown color, sometimes display figured grain and deep luster. Wild Tambran is harder and possesses a straighter grain than Genuine Mahogany, making it an effective substitute.
Wild Tambran wood It's easily worked by hand, and machines. Fasteners hold extremely well, and gluing properties are excellent. Wild Tambran is a highly durable wood, especially when finished properly. It possesses fine resistance to insects and to decay from weathering and natural elements. Its above-average density and structural stability also make this a popular choice among top-quality tropical hardwoods, where durability is a concern.
1 available
Pickup available at 4050 Old Cornelia Hwy
4050 Old Cornelia Hwy
4050 Old Cornelia Hwy
Gainesville GA 30507
United States
Wood Calculator Section
Need Help Figuring out how much you need ?
One Board foot = 144 Cubic Inches
Example: If you need a piece of wood 12 inches wide, 1 inch thick and 24 inches long, that is equal to 2 board feet.

12 inches x 1 inch x 24 inches = 288 inches. 288/ 144 = 2 board feet